Gaze-following Dragon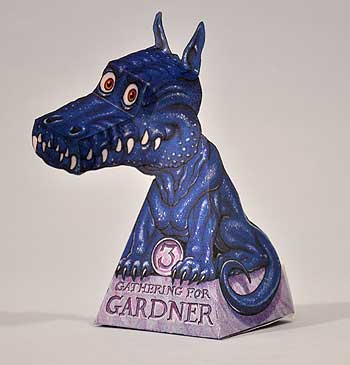 This is a must-see illusion. Cut out and fold up this dragon and prepare to be amazed as it seems to follow you with its gaze. The effect is very disquieting.
Steps
Download and print out the pattern. The pattern was created by the company Binary Arts, now called Think Fun for an event called "Gathering for Gardner" to honor the legacy of Martin Gardner, longtime columnist in Scientific American.

Assemble according to the directions printed on the pattern.

Place the dragon on a table and watch it follow your movements with its head. The effect is stronger if you view the dragon with one of your eyes closed.

Links
Here is a video of the dragon in action. However, don't settle for the video. Make the model.