Tie a hexagon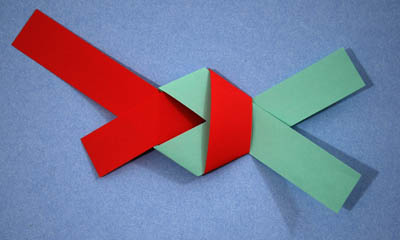 If you tie a square knot using two strips of paper, the knot is in the shape of a hexagon.
Video Instructions
Steps
Cut two strips of paper about 2 cm wide and as long as your piece of paper allows.

Loop one strip back on itself to look like a ribbon.

Slip the second trip through the loop around the first strip and back through the loop again.

Pull on the ends to tighten the knot. Flatten the knot to see a hexagonal shaped knot. You can cut off the extra paper or fold the ends back.

References